Waiter/ Waitress
Your guests deserve the best, therefore BME UAE provides Waiters/Waitress according to your staffing needs that are not only Hardworking but also pay high attention to detail and cleanliness. You can hire experienced and reliable waiters and waitresses that serve and look after your guests.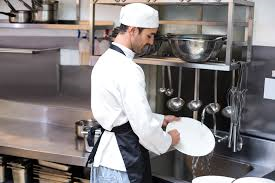 Kitchen Stewards/Helpers
In order to maintain high levels of cleanliness and organization within a restaurant's kitchen, BME UAE ensures that your kitchen runs smoothly with our hardworking team of skilled Kitchen Stewards/Helpers.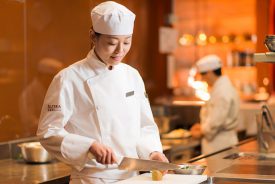 Commis
A chef can't deliver quality and delicious food without the help of a commi as they play a vital role in the overall success of the culinary team and event. At BM Events UAE, we provide well-presented commi's for your events that also have an excellent attitude towards work!
Cashiers
Cashiers are considered as the backbone of the entire event. They not only accept or collect payments but also greet, guide, and provide assistance to their guests. At the same time, a reliable cashier is critical to the financial success of the entire event which is why BM Events UAE provides skilled and trained Cashier staff delivering you the optimal staffing solution.
Bartenders
BM Events UAE considers itself as one of the best bartending service providers. You can book within a second for any events, and be relaxed because you can trust us to take care of your event while carrying out smooth and seamless operations. Let's get it all included, full bar setting, special beverage arrangements, liquor orders, ice, soft drinks, sweet water, and much more!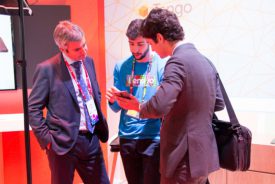 Promoters
Whether it's a concert, a new business opening, a career fair, a sports competition, or any other event, BM Events UAE provides talented event promoters with marketing skills and community engagement strategies. Above all, our active promoters have the ability to come up with creative project ideas that they can complete with good interactions with other people.
Housekeeping
At BM Events UAE, we live and breathe housekeeping, providing the best hospitality services. We are experienced in working with a variety of institutions delivering the optimal solution to your housekeeping needs. We work closely with our clients to ensure that our teams perform at a higher level than expected.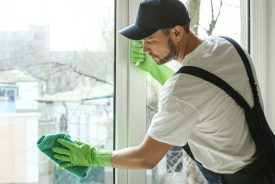 Cleaners
BM Events UAE is a leading provider of cleaning and maintenance personnel. We have been providing cleaners for all types of residential buildings, corporate offices, and events. As a market leader in the industry, our success is based on our unwavering commitment to our customers. We are committed to 100% satisfaction with our trained, experienced, dedicated, and professional staff.
Host & Hostesses
BM Events UAE hosts and hostesses are always well-presented, outgoing, helpful, motivated, and friendly. Being the best in our services, we take training very seriously ensuring our team have relevant experience for your event, including use of check-in systems, event specific information and detailed venue knowledge.