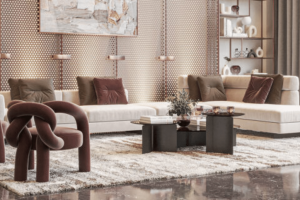 Dubai's real estate landscape is about to witness an architectural marvel. Imtiaz Developments, a renowned real estate player in Dubai, has recently unveiled its ambitious project named "Luxor by Imtiaz" in the prime location of Jumeirah Village Circle (JVC). With an impressive valuation of AED390 million (approx. $106 million), this initiative underlines a significant chapter in Imtiaz Developments' journey.
Speaking on this grand announcement, CEO Masih Imtiaz expressed, "Our aim is to redefine the contours of modern urban living. Luxor by Imtiaz is not just a project; it is a testament to our commitment to architectural excellence, resonating with Dubai's vision D33."
The exclusive features of Luxor by Imtiaz ensure residents get more than just a living space:
Varied accommodation choices: From retail spaces and studios to expansive two-bedroom apartments.
Proximity to the green expanses of Central Park.
An exquisite sky garden on the 16th floor, promising panoramic views of JVC.
Comprehensive amenities like a state-of-the-art Fitness Center, a professional Business Center, a cozy Club Room for communal activities, a Kids Play Area, and the Luxor Movie Theater for unparalleled cinematic experiences.
Pioneering sustainability measures, including electric parking stations and modern purified drinking and sparkling water tap systems.
The project's completion is anticipated by the third quarter of 2026.
Relevance to Dubai's Hospitality Sector: Dubai's booming real estate sector invariably complements its hospitality industry. Luxurious projects like Luxor by Imtiaz attract a global audience, ensuring increased tourism and business visits. This influx positively impacts hotels, restaurants, and other hospitality services, fostering growth and creating new opportunities.
In this vibrant setting, BM Events plays a pivotal role. As a leading casual hospitality staffing solutions provider, BM Events ensures that the hospitality sector gets skilled and trained staff, optimizing guest experiences and service excellence. With dedicated staffing solutions, they contribute significantly to the industry's robust growth.