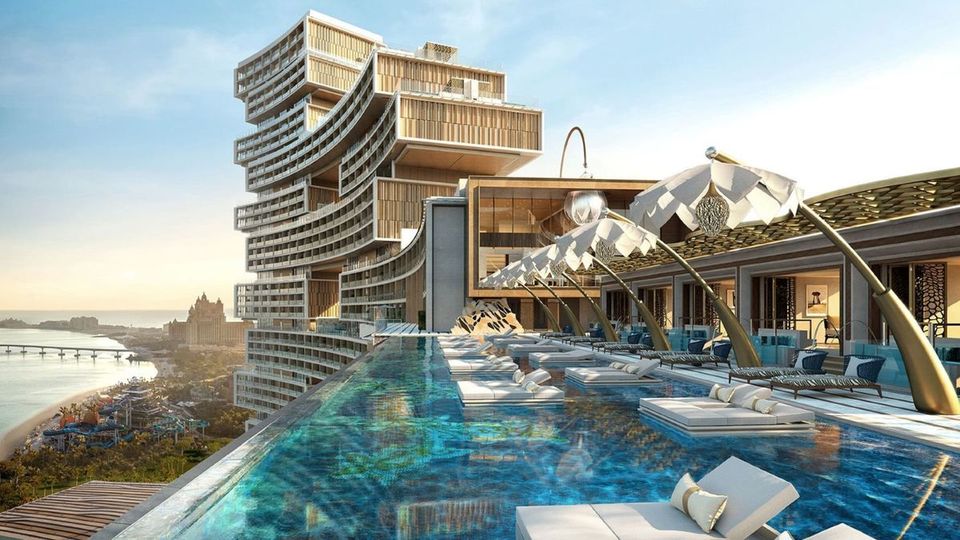 The hospitality industry in the United Arab Emirates (UAE) stands as a beacon of innovation and excellence, continuously adapting to the ever-changing preferences and expectations of its discerning clientele. As we delve into the dynamic realm of UAE hospitality for 2023, let's explore the key trends shaping this sector and uncover the strategies that will redefine the guest experience.
1. Prioritizing Health and Wellness: A Holistic Approach to Hospitality
The global pandemic has heightened the significance of health and wellness, and this trend is deeply resonating within the UAE hospitality industry. Hotels and resorts are embracing a holistic approach to well-being, catering to the physical, mental, and emotional needs of their guests.
• Embracing Wellness Retreats: Immerse yourself in transformative wellness journeys at renowned establishments like Talise Fitness, offering personalized fitness programs, nutritional guidance, and rejuvenating spa treatments.
• Integrating In-room Wellness Amenities: Experience the epitome of convenience with in-room fitness equipment, meditation spaces, and personalized sleep amenities, ensuring a seamless blend of relaxation and rejuvenation.
2. Sustainable Practices: Embracing Eco-consciousness for a Greener Future
Sustainability has become an integral aspect of UAE hospitality, with hotels and resorts taking proactive steps to minimize their environmental impact and promote responsible practices.
Embracing Renewable Energy: Hotels like Rove Hotels Dubai are harnessing the power of the sun by adopting solar panels, reducing their carbon footprint, and contributing to a greener future.
Implementing Water Conservation Measures: Establishments like Jumeirah Hotels & Resorts are employing smart irrigation systems and water-efficient fixtures to minimize water consumption, showcasing innovative water conservation techniques.
Reducing Waste and Promoting Recycling: Address Hotels + Resorts prioritizes waste reduction and recycling initiatives, engaging in eco-conscious practices to minimize their environmental impact.
3. Technology-Driven Services: Enhancing Guest Experiences with Digital Innovation
Technology is revolutionizing the hospitality industry, empowering hotels and resorts to elevate guest experiences and operational efficiency.
• Immersive Virtual Reality Tours: Embark on virtual journeys without leaving your comfort zone, experiencing the grandeur of hotels like Atlantis, The Palm, Dubai through interactive VR tours.
• Personalized Mobile Apps: Take control of your stay with user-friendly mobile apps, allowing you to manage room settings, order amenities, and explore local attractions at your convenience.
• Artificial Intelligence-Powered Chatbots: Experience seamless customer service with AI-powered chatbots, providing 24/7 assistance and personalized recommendations for activities, dining, and more.
hotel AIpowered chatbot in Dubai
4. Luxury Redefined: Personalized Experiences Beyond Opulence
The concept of luxury is undergoing a transformation, shifting from mere opulence towards personalized and authentic experiences that foster genuine connections.
• Cultural Immersion and Culinary Delights: Immerse yourself in the rich tapestry of Emirati culture with hotels like Sheraton Jumeirah Beach Resort offering traditional Arabic cuisine, cultural workshops, and authentic experiences.
• Exclusive Access and Experiences: Uncover the hidden gems of Dubai with hotels like Armani Hotel Dubai, providing exclusive access to VIP events, private tours, and curated experiences.
5. The Rise of Homegrown Hospitality Brands: Embracing Local Culture and Heritage
The UAE hospitality landscape is witnessing a surge in homegrown brands that celebrate local culture and traditions, offering a more authentic and personalized experience.
• Rove Hotels: Embark on a vibrant and contemporary experience with Rove Hotels, known for its modern design, tech-savvy amenities, and affordable rates.
• The Address Hotels: Immerse yourself in sophistication and elegance with The Address Hotels, epitomizing luxury hospitality with its opulent accommodations, personalized service, and iconic locations.

• Jumeirah Hotels & Resorts: Experience the epitome of Arabian hospitality with Jumeirah Hotels & Resorts, offering a blend of traditional Emirati charm and modern luxury.
Jumeirah Hotels & Resorts property in Dubai
BM Events: Your Partner in Hospitality Excellence
BM Events stands as a leading provider of hospitality staffing services in the UAE, catering to both short-term and long-term events. With a proven track record of success, we are committed to providing our clients with the highest quality of service, ensuring seamless and unforgettable experiences for their guests.
Hospitality Staffing for Hotels and Resorts:
Our experienced team provides skilled and dedicated staff for hotels and resorts, ensuring seamless operations and exceptional guest service. Whether you need friendly and efficient front desk staff, attentive and knowledgeable servers, or skilled housekeeping professionals, our team has the expertise to match your specific needs. We are committed to providing our clients with the highest quality of service, ensuring that your guests have a memorable and enjoyable experience.
• Catering and Event Staffing:
Elevate your events with our professional catering and event staff, ensuring flawless execution and a culinary experience that delights. Our team of experienced chefs, waiters, and event coordinators will work closely with you to create a customized menu and seamlessly manage all aspects of your event, from setup and service to post-event cleanup. We are passionate about creating unforgettable dining experiences that will leave your guests impressed and wanting more.
• Promotional Staffing:
Engage with our dynamic team of promotional staff to enhance brand awareness, create buzz, and drive sales for your products and services. Our energetic and enthusiastic staff will capture attention, generate excitement, and effectively communicate your brand message. We specialize in providing promotional staff for a wide range of events, including trade shows, product launches, and marketing campaigns. With our expertise, you can be sure that your brand will make a lasting impression.
As the UAE hospitality industry continues to evolve, BM Events remains at the forefront, providing innovative staffing solutions and unwavering commitment to excellence. Contact us today to discover how we can contribute to the success of your hospitality ventures.