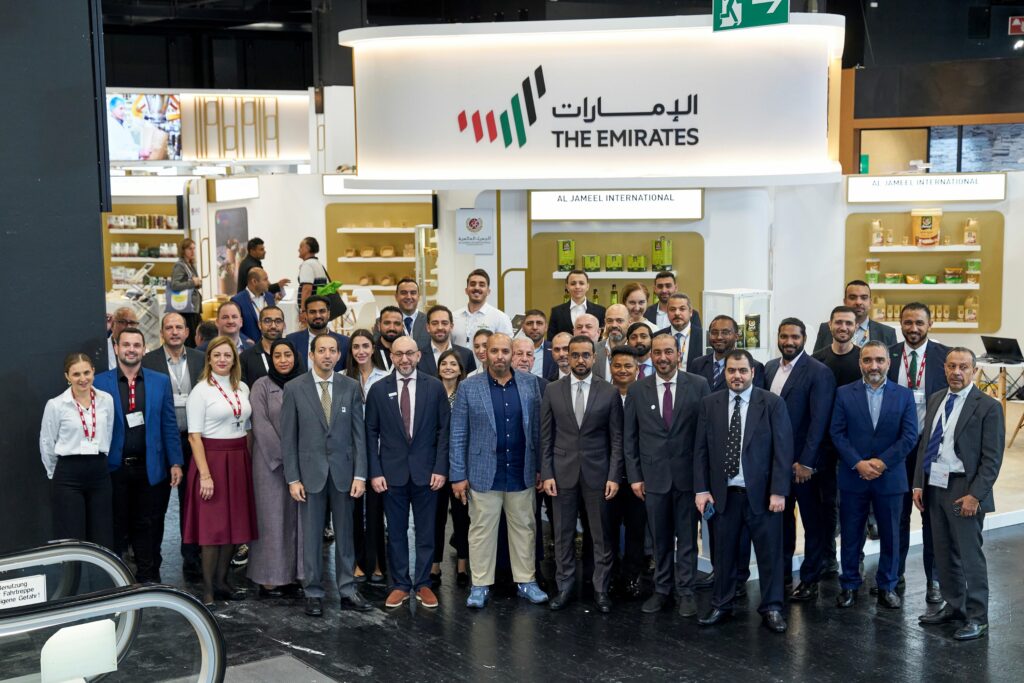 The Dubai Economic Development Corporation (DEDC), under the Dubai Department of Economy and Tourism (DET), led a remarkable delegation of Dubai-based exporters and manufacturers to the Anuga 2023, the premier international food and beverage exhibition in Cologne, Germany. This event was a significant platform for showcasing Dubai's innovative capabilities in the F&B sector.
The exhibition saw the introduction of over 100 new Emirati products, highlighting the evolving and diverse nature of Dubai's culinary scene. This year's participation from Dubai nearly doubled compared to the previous year, signaling a robust growth and increasing interest in the global market.
A notable highlight was the introduction of THRYVE, the region's only 100% plant-based meat producer, which won the Anuga Innovation Taste Award. This is a testament to the city's commitment to innovation and sustainability in the F&B sector.
Impact on the Hospitality Industry and BM Events' Role:
Dubai's showing at Anuga 2023 is a significant boost to the global hospitality industry. With a range of new, high-quality culinary offerings, the city is setting new standards in food innovation and sustainability. This development is particularly impactful for the hospitality sector, as it opens up new possibilities for diverse and sustainable menu options, catering to a global palate.
BM Events, as a leader in event staffing, plays a vital role in bringing these innovations to life within the hospitality sector. Our expertise in providing professional and skilled staff helps ensure that the latest culinary trends and innovations are flawlessly integrated into hospitality services, from high-end restaurants to large-scale catering events. By bridging the gap between innovation and execution, BM Events helps the hospitality industry stay ahead of the curve in offering exceptional culinary experiences.