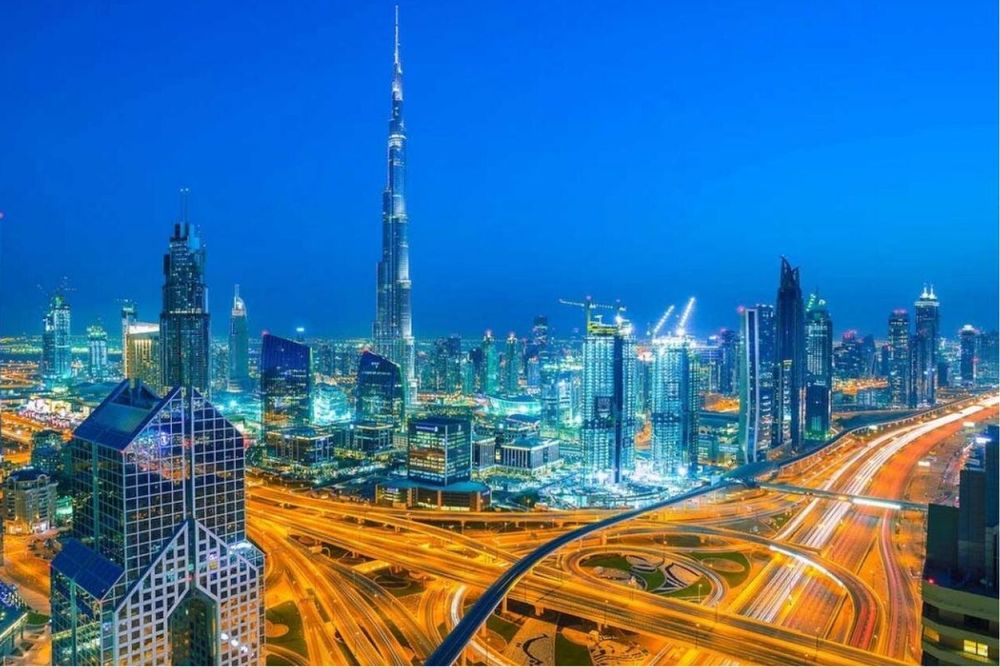 Global Recognition: Dubai maintains its leadership in the Middle East and North Africa region, securing the 23rd spot on Kearney's Index for the third consecutive year.
Emerging Hubs: Emerging global city performance in the Middle East is on the rise, with Abu Dhabi making significant progress.
Global Cities Index (GCI) Overview
Assessing Global City Competence: The GCI evaluates cities based on their capacity to attract, retain, and generate global capital, people, and ideas.
Key Dimensions: Cities are measured across five key dimensions: Human Capital, Information Exchange, Cultural Experience, Political Engagement, and Business Activity.
Stability and Improvement
Steady Scores: Average GCI scores stabilize after a period of decline, with notable improvements in the Middle East and Africa.
Gulf Capitals Rise: Riyadh, Muscat, and Doha make significant gains in their overall rankings, driven by strong performance in the Human Capital dimension.
Factors Behind Success
Human Capital Magnet: The return of pre-pandemic international travel freedoms allows Gulf cities to attract substantial migrant talent and tourism.
Resilience and Prosperity: Rudolph Lohmeyer, Partner at Kearney, highlights the resilience, economic success, and talent attraction efforts contributing to Gulf cities' post-pandemic achievements.
Global Cities Outlook
Future Potential: While the GCI reflects current city leadership, the Global Cities Outlook identifies cities with future global prominence potential.
Distributed Geography of Opportunity: The report observes a growing distributed geography of opportunity that could impact global cities.
Global Landscape Shifts
European Continuity: European cities maintain a strong presence in the top 30 rankings, demonstrating their resilience.
Asian Advancements: Asian global hubs like Seoul, Osaka, and Chennai show significant progress.
US Metropolitan Success: Second-tier US metropolitan areas successfully attract talent and capital, emerging as competitors to established global cities.
AI and Remote Work Impact
Changing Dynamics: The advancement of artificial intelligence and remote work is expected to reduce the significance of physical proximity, potentially causing disruptions to global cities.
Adaptive Strategy: To stay competitive in an evolving global landscape, adopting a regenerative model beyond resilience is crucial.
The news of Dubai securing its 23rd spot on Kearney's Global Cities Index for the third consecutive year has significant implications for the hospitality and tourism industry in the region. Dubai's continued leadership in the Middle East and North Africa underlines its reputation as a global destination. This recognition attracts both tourists and brilliant minds seeking opportunities in the city. With the emerging hubs in the Middle East like Abu Dhabi making progress, it not only spurs healthy competition but also promotes collaboration in the hospitality and tourism sector. As Dubai gains prominence as a global city, events like Brilliant Minds can thrive Furthermore, the casual on-demand hospitality staffing solutions play a crucial role in maintaining Dubai's reputation by ensuring top-notch service and support for events and tourists. These services help in elevating the overall experience, contributing to Dubai's success and growth as it consistently ranks among the top 25 global cities. Dubai's ability to adapt and stay competitive in the evolving global landscape is key, and the hospitality and tourism industry is a vital part of this journey.