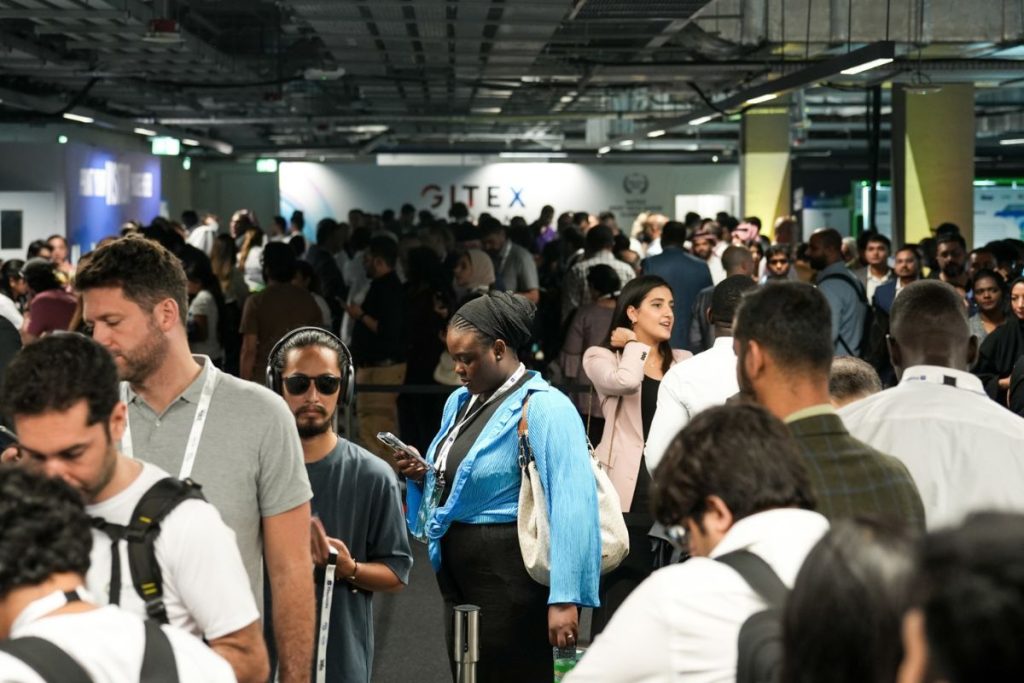 In a monumental event, His Highness Sheikh Maktoum bin Mohammed bin Rashid Al Maktoum kicked off the grand Expand North Star 2023, a coveted haven for startups, at the Dubai Harbour. The event, orchestrated by the Dubai World Trade Centre, not only mirrors Dubai's grand vision of becoming a prime digital economy but also underscores its pivotal role in the global marketplace.
His Highness Sheikh Maktoum's vision, deeply resonated with His Highness Sheikh Mohammed bin Rashid Al Maktoum's aspirations, aims at driving Dubai towards digital excellence and enhancing its mark on the global digital scene. The Expand North Star 2023, aligning with the Dubai Economic Agenda (D33), is poised to add a whopping AED100 billion value annually, further cementing Dubai's digital prowess on the global map.
This year's event has garnered attention from a staggering 1,800 startups spanning over 100 nations. Moreover, with a $1 trillion asset pool, over 1,000 investors have graced the occasion.
His Highness's enlightening tour post the inaugural ceremony gave insights into Dubai's progressive journey towards being an adaptable, diverse, and tech-savvy digital hub. The event has set the stage for governmental entities, investors, industry maestros, and budding startups to foster connections and collaborations.
Echoing the city's unyielding commitment to entrepreneurship, His Excellency Helal Al Marri emphasized Dubai's mission to be the global hub for flourishing entrepreneurs, and how this event will solidify that vision.
This event isn't just a platform; it's a testament to Dubai's commitment to fueling startups. With the city already being home to several startups that evolved into billion-dollar behemoths, this trend is only expected to magnify.
Expand North Star 2023 isn't just about networking; it's a reservoir of knowledge. Events like the CTO World Congress and AI Monday aim to bring forth unparalleled tech insights. New ventures like India Central, Asia Fast 100, and Africa Fast 100 are paving the way for diverse tech showcases.
Furthermore, for the young Emirati visionaries, Emaratipreneur Inc. offers a platform for innovation and growth. The Supernova Challenge, Fintech Surge, Future Blockchain Summit, and Marketing Mania are other noteworthy attractions of the exhibition.
The Digital Chamber is set to launch initiatives that will amplify Dubai's digital contribution. The 'Business in Dubai' platform is one such endeavor, simplifying company setups in the emirate.
Implications for the Hospitality Industry
The event has promising implications for the UAE's hospitality sector. Such grand-scale events draw significant international attention, leading to increased hotel bookings, restaurant reservations, and overall heightened tourism. This paves the way for hospitality businesses to tap into new opportunities and expand their horizons.
Enter BM Events: As a premier hospitality staffing solution, BM Events is the linchpin between events and seamless manpower management. With a focus on recruitment and providing the right manpower, they ensure that every event, like Expand North Star 2023, runs without a hitch. For businesses in the events industry, BM Events is the go-to name for reliable staffing solutions.